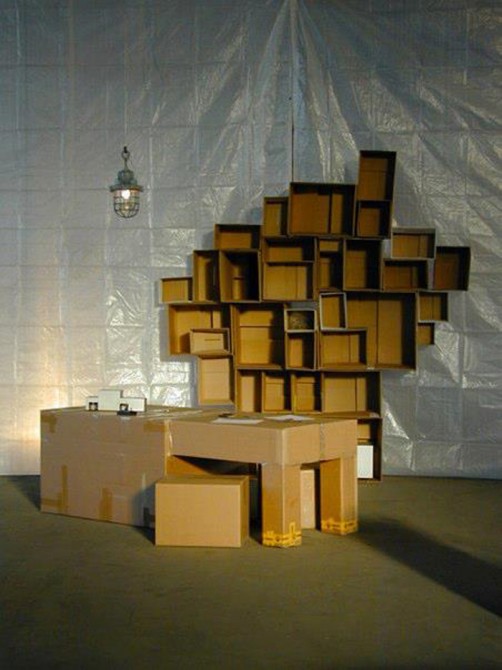 Boxboard
2003
A cupboard made with cardboard boxes. For the Design Sucks exhibition during week of design Eindhoven.
An other view on design, creating functional objects out of cheap cardboard containers.
Choosen by Marcel Wanders for LSD (Lensvelt supported design) exhibition for the opening of Moooi Showroom The Netherlands.

Series of 10 x small wallboxes: small boxes of perfume brands
Series of 10 x medium cupboards shoeboxes exlusive shoebrands.
Series of cupboards and other furniture custom made on demand.